Biography
---
Lars was born in 1964 on a houseboat nestled amidst lush farmland in the Netherlands, grew up harmoniously intertwined with the surrounding nature. His first passion was music, an ardor that later intertwined seamlessly with photography in 2007, revealing a profound link between the two: composition.

His photographic journey began without a deliberate pursuit of a distinct style. Instead, it evolved organically, driven by playful exploration. His attention gravitated towards trees and forests, captivating him with their individuality and unpretentious beauty. He would describe himself as a professional and self taught photographer.
Trees & Woodland
Lars regarded trees as living entities, each with its unique character, and found solace in their presence. The older and grander they stood, the more he admired and respected them. This reverence led to a daily quest for trees in every corner he traveled or resided, aiming to capture their enduring strength and timeless vitality. Merging these elements with the renowned Dutch light, he crafted landscapes reminiscent of the masterpieces of bygone eras.
Colors
In 2007, Lars took up his first camera, a pivotal shift from his primary investment in musical instruments over photography equipment. Armed with a Panasonic DMC FZ50, his initial lack of technical photographic knowledge led him to embrace the realm of digital editing early on, enhancing his images to reflect his vision. Colors became pivotal in his work, allowing him to infuse scenes with surreal and otherworldly hues while retaining a touch of reality. His ultimate pursuit was to create images blurring the line between painting and photography, evoking a dreamlike and enchanting quality.

Influence & Inspiration
Lacking formal education in the field, Lars abstained from studying fellow photographers during his formative years. This contributed to the development of his distinct style, unencumbered by conventions or preconceived notions. While elements of romantic landscape painters and Dutch Masters such as Barend Cornelius Koekkoek influenced him, his primary wellspring of inspiration sprung from the enigmatic interplay between nature and light. Although he admired numerous photographers who had forged their unique paths, he shunned replication in favor of embracing the spontaneity and joy of his own creative process.
Awards
Lars' accolades were not amassed in great quantity, as he harbored reservations about competitive comparisons among artists. Nonetheless, the recognition he garnered, such as the Hasselblad Masters award in Landscape & Nature in 2016, affirmed the impact of his work. However, he chose not to engage in subsequent competitions, valuing the purity of his creative journey over accolades.
Lars' photographic purpose
His unwavering goal in photography remained true to its inception: the simple pleasure of turning a corner and encountering the marvels Mother Nature presented. This childlike wonder fueled his pursuit, igniting astonishment both in nature's inherent beauty and the unforeseen revelations that emerged during his editing endeavors.
Traveling
From September 2017, Lars, accompanied by his wife Annemarie, embarked on a new way of life and work. They relinquished their home in Lochem, Netherlands, in favor of a mobile abode, traversing the European landscape—a testament to their dedication to a life shaped by their passions and the call of the open road.
End of a Journey
On December 30th, 2022, the world lost a visionary artist, but Lars van de Goor's legacy lives on through the captivating images he leaves behind. His photographs continue to beckon viewers into the serene embrace of nature, encouraging them to see the world with the same awe-struck wonder that defined his life's work. Through his lens, Lars invited us to witness the world as he saw it – a place of ethereal beauty, profound tranquility, and eternal harmony.
---
Awards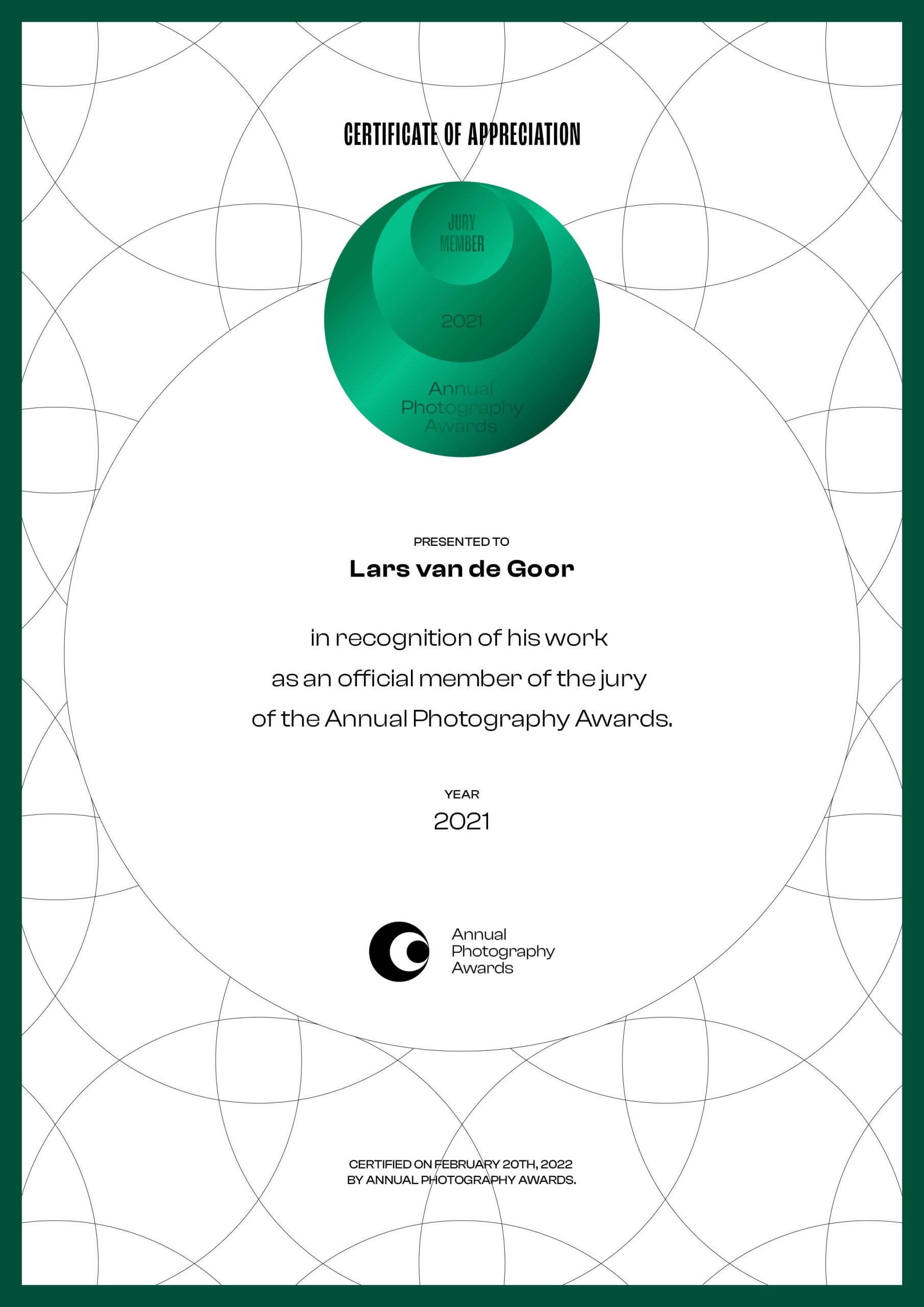 Hasselblad Masters Award
One of the most prestigious in the industry, honoring the best in both established and rising photographic talent.
• Finalist in 2010
• Winner category Landscape/Nature 2016

Trierenberg Super Circuit, the world's largest photo salon.
• Gold Medal 2016 in the 'Streets and Paths' category
• First prize in the 'Season & Weather' 2016
Member of the Jury for:
Judging Panel: 2020 Annual Photography Awards
Hasselblad Masters 2018
Trierenberg Super Circuit 2017
One Eyeland 'World's Top 10 Landscape Photographers: 2017
Documentaries
Step into the world of Lars van de Goor by Janek Sedlar
Interviews
On Landscape
Icelandic Phototours
Interview Master of Woodland (PDF)
Hasselblad interview (PDF)
1x.com
Starpics on Facebook
Sleeklens
Natuurfotografie (NL)
Pf magazine (NL)
What's in the bag:
• Sony A7RII + A7RIII  |  Lenses FE 100-400mm F/4.5-5.6 GM OSS , Sony 16-35 mm, 24-70 2.8 GM and a 24-240mm
• Hasselblad X1D with XCD 45mm
• Nikon D800 with a 70-200mm
• DJI Mavic Pro drone
• Gitzo tripod with a RRS ballhead
• Filters: Lee and Hoya little and big stopper, some soft gradients and polarizing filters HDX Circulair